Being a business owner can be very demanding, especially when you are just starting out. You are often juggling everything from front-end to back-end. As much as you would like to, it is simply not possible to do it all by yourself and there will come a point when an extra pair of hands can make the world of difference to your effectiveness. This is particularly the case once the business has taken off and your market presence is reaching an increasingly large audience or there is an opportunity for a potential new revenue stream for your business.
Being an employer also means being a leader and driving the direction of the business, rather than always doing. Choosing the right candidate to bring on board is crucial, irrespective of what stage your business has reached. Equally important is to define how the employee can contribute his or her efforts into improving efficiency of the business. With an abundance of talents in the market, it can be challenging to identify the best fit for the company. With the help of industry job portals however, your search for a good fit can be made a lot easier.
Recruitment portals in Malaysia
Here's a list of job portals active in Malaysia that you can consider to use to find the talent you need:


1. MYFuture Jobs
Up to RM1,000 worth of incentives available under The Hiring Incentive Programme (PenjanaKerjaya).
The Social Security Organisation (SOCSO) of the Ministry of Human Resources, Malaysia has developed a job matching portal using AI technology to automatically shortlist the best candidates for a job application. Under The Hiring Incentive Programme (PenjanaKerjaya), set up to help promote job creation, employers are eligible to receive up to RM1,000 for hiring each employee via the job matching platform. Employers may also choose from a list of approved training courses and programmes, implemented in collaboration with the Human Resources Development Fund (HRDF), for their new recruits via the programme. As of 1st January 2021, employers who wish to hire foreign workers including expatriates through the programme will be required to advertise their vacancies on this platform.
Website: https://www.myfuturejobs.gov.my/


2. Tech In Asia
Affordable and premium options for tech and startup companies.
Tech in Asia is an Asian technology media company. In addition to editorial content on the latest tech and startup news and trends, events and conferences, Tech In Asia provides an online job marketplace. It offers a range of solutions, starting at an affordable price of US$29 per job for growing startups up to Premium solutions with extra features from US$99 per month for fast-growing startups or US$690 per month for enterprises.

Website: https://www.techinasia.com/


3. Linkedin
Social media site designed for professional networking and career development.
As an employer, LinkedIn enables you not only to connect with your network and employees. LinkedIn also offers a range of paid recruitment options that come with tools such as prospect tracking, candidate organisation, full network and out-of-network visibility, team collaboration, premium search, including advanced filters and search alerts. The Paid version also includes online classes and workshops, as well as insights on the user profile's views.
A Recruiter Lite account is priced at US$99.95 per month and the Corporate account is priced at US$825 per month. You can check out more recruitment options that best suit your company here.
Website: https://www.linkedin.com/




4. WOBB and Hiredly
WOBB mainly sources entry-level talents; Hiredly targets junior to mid-level talents.
Founded in 2014, WOBB is a one-stop youth career platform that utilises mobile technology and media content related to the recruitment industry. It focuses on entry-level applicants and also actively conducts on-ground events in universities. WOBB has a basic filtering feature that removes poorly written CVs and potential spam applications. As an employer user on WOBB, you will be able to build your online persona and share virtual tours of your company profile and office. Other features include screening of candidates, not just via resumes, but also using WOBB's artificial intelligence (AI) chat box and video cover letter. Several paid solutions that unlock tools such as an applicant tracking system, customisable virtual chat interviewer and unlimited free internship postings are available starting from RM1,500 for a year. You can create an employer account and explore the tools on the platform without charges, or even speak to a recruitment consultant to see if WOBB is a good fit for your recruitment needs.
WOBB's sister company Hiredly acts as the headhunting arm, and specialises in matching junior to mid-level talent for niche and high demand professional jobs. Hiredly has a database of 500,000 talents across Klang Valley.
Website: https://my.wobbjobs.com/
Website: https://www.hiredly.com/


5. adnexio
AI-driven data pool of candidates.
adnexio is an AI-based career platform which uses an online machine recruiter called NEX, that goes through its database of candidates, and suggests between three to seven top candidates who best match the employer requirements. Employers are then able to view the online video interviews and scores of the referred top candidates. Referral fees of between RM10 and RM100 are applied if the employer wishes to further interview a selected candidate, or make an offer for a permanent position. The referral fee unlocks candidates' details such as names and contact information to the employers. Employers can create accounts and post unlimited job listings without any charges, but an employer account should be managed by an authorised recruiter, and will require the company's permission. Read more about NEX, here.
Website: https://adnexio.jobs/


6. JobStreet
One of the oldest jobsearch platforms, updated with latest technology.
Founded 23 years ago in 1997, JobStreet is well-known in Malaysia. Today, it provides several solutions including Job Ads, Talent Search, Recruitment Centre, and Employer Branding Service. It also publishes its findings on current trends, ideas on hiring tips as well as case studies. JobStreet now uses AI technology to match talents to employers' requirements as listed in the post. A special Intro Package Promotion priced at RM487.60 is available for all first-time users. The package features 30-day job post visibility on the platform, job alerts sent to candidates, three key selling points, as well as branding features to showcase employer brand. For companies that are aggressively expanding, one option is to consider the Recruitment Centre solution which includes end-to-end solutions from screening and filtering, user management across departments, as well as interview scheduling and invitations.
Website: https://www.jobstreet.com.my/en/cms/employer/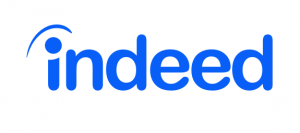 7. Indeed
Post a job for free within 5 minutes.
Launched in 2004 in America, Indeed is now operating worldwide. As an employer, you can post a job for free on the website, with an option to advertise your post at a price point that best suits your budget. Indeed utilises a flexible pay-for-performance pricing model, i.e. no contracts or long-term commitments, and you only pay per click. Free job postings will place your posting in general search results, with access to free candidate management tools. As a free user, you can also accept mobile applications subject to a usage limit. Other solutions include advertising job posts, which typically receive 5 times more clicks; mobile recruiting options, which generate higher user traffic; advertising your brand as featured employer; and ready-to-go candidate assessments. 

Website: https://malaysia.indeed.com/employers


8. GrabJobs
GrabJobs is a cost-effective recruitment solution that automates sourcing, screening, and interviewing of candidates. With over 5,000 companies using the job platform to simplify their hiring process, it's becoming a popular choice amongst job-seekers. It has also been recently recognized as one of the top job platforms in Singapore according to MediaOne. On Grabjobs, job seekers will have their profiles automatically generated for them. Additionally, they can also apply for new jobs in under a minute. This can be done with the automated chat-bot pre-screening interviews! GrabJobs combines automated scoring and filtering of candidates, user-friendly Applicant Tracking System and smart Interview Scheduler, to help you get rid of the repetitive traditional hiring tasks. Subsequently, shortlisted candidates will then have an interview with the employer scheduled for them. Candidates will also receive automated reminders to attend their interview sessions.
Website: https://grabjobs.co/malaysia
Selecting the Right Platform for you
The costs of a wrong hire can be high, not just financially but also the time and effort required to source, recruit, and train a replacement. It is very important to clearly identify the specific needs of the company and set out how your potential new hire can contribute to the company.

Running a business holds many challenges, most of which tend to come all at once. At Quadrant Biz Solutions, our aim is to help you on your journey, calling on our areas of expertise. These include incorporating your new company with the Companies Commission of Malaysia (SSM), as well as helping you with your company secretarial needs. For more information, please feel free to reach out to us here.