Company Secretarial Services
The corporate secretarial function is an important and vital component in any business, irrespective of company size or structure. It covers reporting, disclosure and strict compliance obligations, which all companies incorporated in Malaysia are required to abide by.
Our pool of professional Chartered Secretaries provides relevant advisory services to help you achieve the highest standards of reporting, disclosure and compliance in a timely and cost-effective manner.
Setting up a business? We provide all the services needed to legally incorporate or dissolve a business in Malaysia, We also provide registered office address and company secretary
Incorporation of all types of companies, enterprises and other organisations such as non-profit organisations
Provision of named Company Secretary
Provision of Registered Office address/facilities
Liquidation, Dissolution & Cessation of Business
SME or large corporate, private or public-listed. We help your organisation to maintain the statutory books and company records in compliance with the applicable acts, laws and regulations in Malaysia.
Maintain and update statutory books and records in compliance with the Companies Act, 2016 and any other regulatory requirements such as the Listing Requirements of Bursa Malaysia and other relevant laws and regulations
Annual return filing in compliance with the new MBRS requirements
Plan and prepare for meetings of the Board, Committees and Shareholders
Attend meetings of the Board, Committees and Shareholders, including taking and writing of minutes and providing advice on relevant issues
Promote best practices in the boardroom
Lodge requisite statutory forms and returns with various regulatory authorities
Prepare and submit announcements to Bursa Malaysia
Prepare or review Annual Reports and Circulars/Statements to Shareholders
Advisory and technical support, helping you to stay compliant with the requirements of Securities Commission, Bursa Malaysia and other authorities. Also assisting with regulatory processes and procedures of the Companies Act 1965.
Regulatory processes and procedures of the Companies Act 2016
Creation and interpretation of the Constitution
Advisory & Technical Support on compliance with Securities Commission guidelines
Advisory & Technical Support on Compliance with Listing Requirements of the Bursa Malaysia Securities Berhad
Advisory & Technical Support on the Malaysian Code on Corporate Governance
Our fee: Upon request
Comprehensive range of services available, from application for the licences and permits you may require to assistance with special assignments. We can also assist in corporate exercises such as Capital Repayment, Loan Stock, Flotation of Company on Stock Exchange and Share Buyback Schemes.
Apply for licences/permits or assist with relevant registration with Government authorities
Carry out full company searches at Companies Commission of Malaysia
Certification of forms/documents
Assist in special assignments or corporate exercises eg.

Rights Issue/Restricted Offer
Bonus Issue
Scheme of Arrangement
General Offer/Privatisation
Loan Stock Conversion/Redemption
Capital Repayment
Status conversion of a company
Flotation of company on Bursa Malaysia
Share buyback schemes
Amendments to the Constitution
Employee Share Scheme/Share Grant Plan
Our fee: Upon request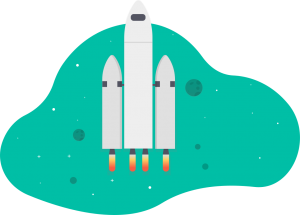 Easy Payment with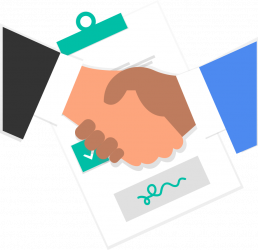 Easy Payment with
Get Started with Quadrant Biz Solutions
Our friendly and knowledgeable team is ready to help you! Please submit the form to get started.
Our Address: Ho Hup Tower – Aurora Place 
2-07-01 – Level, 7 Plaza, Jalan Persiaran Jalil 1, Bukit Jalil, 57000 Kuala Lumpur
T : +60 11 6995 6627 
E : hello@quadrantbiz.co