As a new business owner, having a designated workspace is likely to be high on your priority list. Be it working on your own or having a small team, a workplace plays a big role in productivity. Oftentimes, renting an entire office, which comes with multiple bills for utilities, internet and others, may not be the most economical option; and this is where co-working space enters the picture.

Co-working space is not just a buzzword among entrepreneurs anymore, but a good option for fresh entrepreneurs to house their business as well as expanding their networks. Most modern co-working spaces are well-equipped with basic office amenities: front concierge, high-speed internet and printing services.
Some locations also include virtual office solutions, which does not come with a workspace but typically includes the use of the business address and phone services of the location, handling mail and parcels at the front concierge.
For your convenience, we have compiled a list of a few popular co-working spaces across the Klang Valley. Find out more about each space below: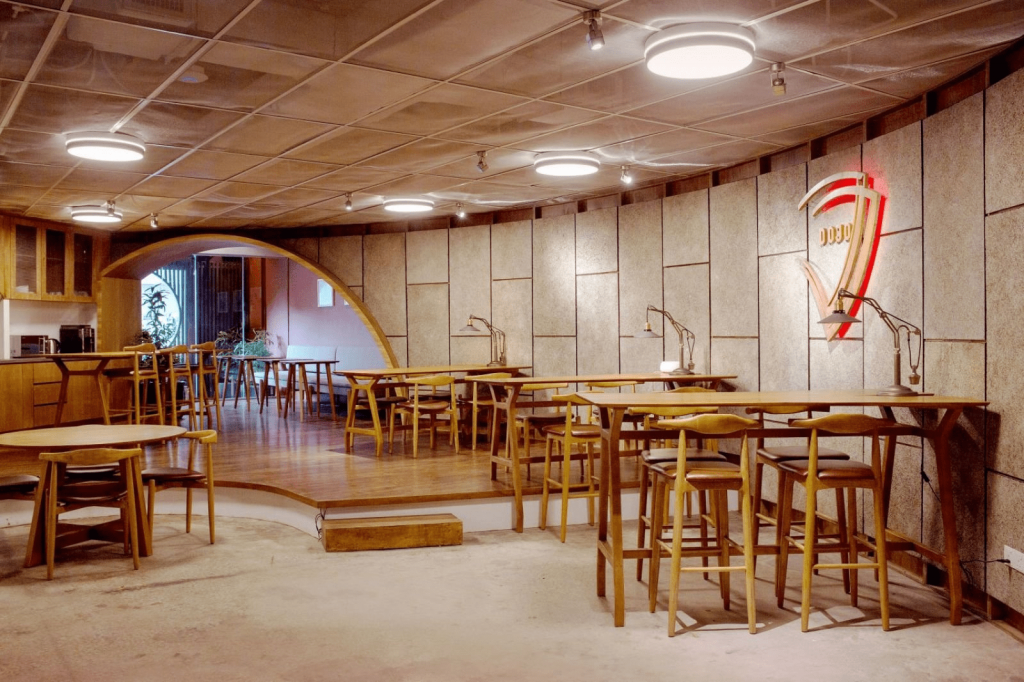 1. DOJO
DOJO believes that the right environment can unleash productivity to its fullest, and has done the research on the most optimal environment to enhance work time. Located in Menara Amplewest in the Golden Triangle of Kuala Lumpur, DOJO creates innovative office space products and provides different programmes in their spaces. Featured in their space is an outdoor Zen Garden, where members can find serenity in the midst of all the hustle and bustle in the middle of town. Some amenities provided in this office include showers, lounge, conference room and pantry.
DOJO also offers office design services, as well as bespoke improvements for your business. DOJO plans to provide communal event spaces for rent in the near future as well.
The starting price to get hold of a seat at the hot desks is RM500 a month, but there is a flexi option of RM45 a day.
Operating Hours
Contact
Website: www.dojokl.com
Tel: +603 2022 3306 or +6011 1610 3306
Email: hello@dojokl.com
Address: Level 1, Menara Amplewest, 6 Jalan P Ramlee, 50250 Kuala Lumpur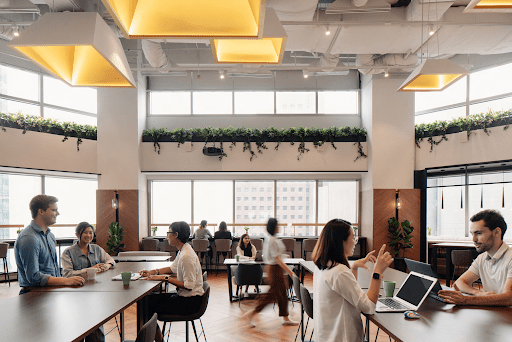 2. Found8, KL Sentral
Found8 stepped out of Singapore and found a home for themselves in their first location abroad in KL Sentral. The brand prides itself on being the first Google for Start-up partner in Southeast Asia. It provides access for members to meaningful community engagement events and programmes, aimed at helping entrepreneurs to connect. Members of selected plans are also eligible to access Found8's group of mentors and online events from founders, venture capitalists as well as innovators.
Other services available from the Found8 team include Corporate Innovation to build and scale sustainable growth for corporate clients. Together with its sister company, Aurum Investments, Found8 opens opportunities to fund start-ups typically in pre-seed and seed stages.
Starting prices are from just RM90 a month. A standard monthly hot desk pass is RM495 a month. Trial passes are available at RM50 for a day pass or a month of Hot Desk at RM99.
Operating Hours
9am to 6pm on weekdays only
24/7 access for selected plans
Contact
Website: www.found8.com
Tel: +6010 933 3810
Email: hello.my@found8.com
Address: 5, Jalan Stesen Sentral, East Wing, Level 3 Kuala Lumpur Sentral, 50470 Kuala Lumpur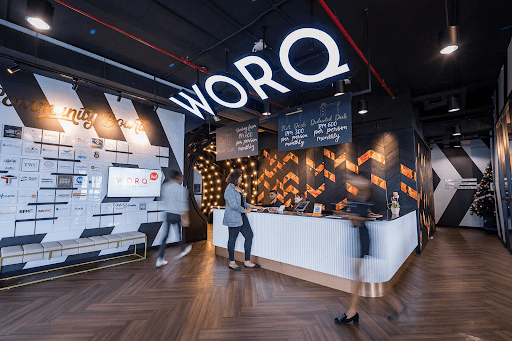 3. WORQ
WORQ made its mark across the Klang Valley in three different locations: KL Gateway Mall, Glo Damansara – TTDI and UOA Business Park Subang. WORQ focuses on being a provider of a homebase for entrepreneurs. WORQ members also have access to discounts from retail and lifestyle partners.
All WORQ locations are well-equipped with pantry with free-flow coffee, showers, meeting rooms. Selected locations also come with a gymnasium, nap pods, mother's room and games room.
In addition to being a workspace provider, WORQ also provides Enterprise Solutions and Business Continuity Plans (BCPs) Solutions.
A hot desk membership starts from between RM300 to RM500 a month depending on location. With a little extra fee of RM550 a month, you are free to access all three locations. You can try it out for yourself with their day pass options between RM30 to RM40 depending on location. In light of the recent pandemic, WORQ is now providing Virtual Office services at RM150 a month.
Operating Hours
9am to 6pm on weekdays for day pass holders
24/7 for all other members
Contact
Website: worq.space
Tel: +603 2935 8100/ +6010 2346 704
Email:

KL Gateway: gateway@worq.space
Glo Damansara – TTDI: glo@worq.space
Subang: subang@worq.space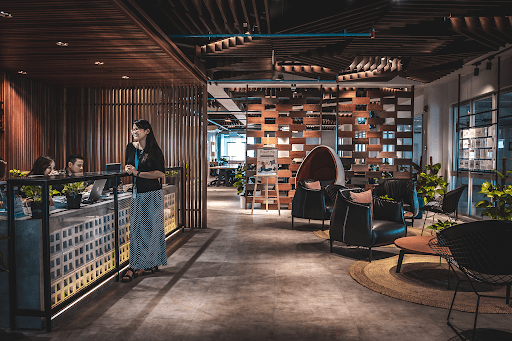 4. Co-labs
Co-labs connects communities of different backgrounds, be it freelancers, start-up owners or corporate staff, in four unique and vibrant offices across Klang Valley: Naza Tower, The Starling, The Starling Plus, Shah Alam. On their journey to build an ecosystem from various environments, Co-labs provide a homeground for these thinkers to meet and exchange ideas. Mentorship programmes are also available for members.
Co-labs has an ideal workspace concept, which includes various amenities to be used at your desired time during breaks. Some of these amenities include a recreational lounge, pantry, nap pods, wellness area and nursing rooms as well as a photography studio.
Enterprise packages, BCP enterprise packages, and event hall rental services are also available at Co-Labs.
A Co-lab hot desk membership typically costs RM499 a month. For entrepreneurs who are not ready to commit to contracts, Co-labs provides daily passes at RM39 and weekly passes at RM149. Virtual office services are also available at RM149 a month.
Operating Hours
9am to 6pm on weekdays
Only Co-labs Coworking The Starling opens on Saturday 10am to 5pm
Contact
Website: co-labs.asia
Tel: +603 2770 9000/ +603 7621 7420
Email: hello@co-labs.asia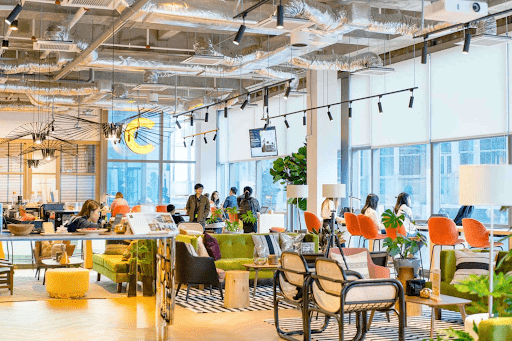 5. Common Ground
With a total of 13 locations in Malaysia (12 in Klang Valley), Common Ground has established one of the largest networks in the region. The locations in Klang Valley are as follows: Ampang, TTDI, Damansara Heights, KL Eco City, Bukit Bintang, KL Sentral, Mont Kiara, Menara UEM, Bangsar South, Mutiara Damansara, Ara Damansara, Jaya One. Common Ground has other locations in Southeast Asia: Bangkok, Manila and Pasig City; and all memberships come with global access.
Common Ground is also available to help you grow your business with a range of Enterprise Solutions.
Starting from RM399 a month, Common Ground members will find themselves a well-designed workspace, well-equipped with refreshments, perks from Common Ground's corporate partners and business support services. Entrepreneurs can also opt for Virtual office solutions at RM350 a month.
Operating Hours
8am to 6pm for Hot Desk members
24/7 access for members onwards with Fixed Desk membership onwards
Contact
Website: www.commonground.work
Tel: +603 2011 9888
Email: Info@commonground.work
Address: Penthouse 16-1 Level 16, Wisma UOA Damansara Ⅱ, No 6, Changkat Semantan, Damansara Heights, 50490 Kuala Lumpur.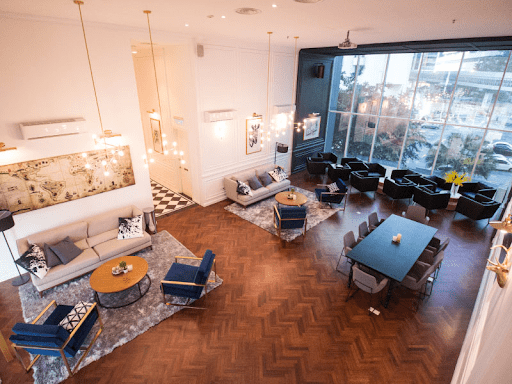 6. Colony
Colony joined the co-working space with a mission: To elevate workspaces and to provide life at work. Colony puts this mission into action at five different locations, each having its own personality: KL Sentral (Parisian apartment themed), KLCC (Gentlemen's club-inspired), KL Eco City (British Colonial-inspired), Mutiara Damansara (Wes Anderson themed), Star Boulevard KLCC (Flagship, New York Tribeca inspired).
Some of the amenities provided in Colony include a front concierge, pantry, printers and scanners, common lounge, in-house cafe. Selected locations are also equipped with a nap area and play area for kids, and with additional charges gymnasium, pool, and spa services. Colony also partners with various brands for additional privileges for members.
Aside from workspaces, Colony also provides event space rental services, as well as event hosting services. Colony has also recently added services to protect businesses with its BCP range.
Colony's hot desk membership begins from RM338 for 100 hours a month, or unlimited access at RM410 a month. Virtual office solutions are also provided at RM118 a month.
Operating Hours
9am to 5:30pm on weekdays
Contact
Website: colony.work
Tel: +603 7735 5337/ +6018 213 8086
Email: ask@colony.work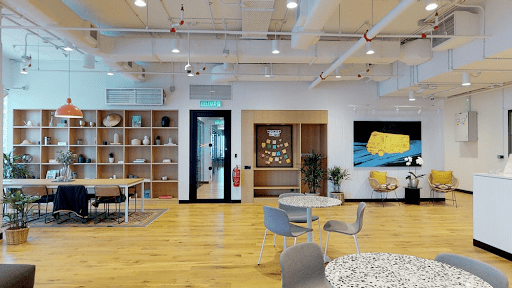 7. WeWork
Headquartered in New York, WeWork has offices all over the globe which includes two offices in Kuala Lumpur: Equatorial Plaza and KL Eco City. Different locations offer different amenities such as wellness rooms, mother's rooms, common area, pantry and a materials library (for Architecture works), barista bar, and showers. WeWork also has regular programmes for community events for both WeWork members as well as members of the public.
Hot desk membership begins from RM600 a month at WeWork.
Operating Hours
Contact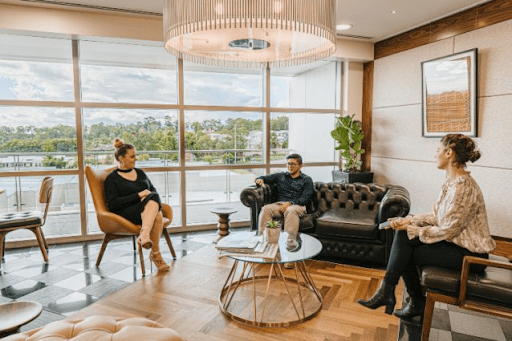 8. Servcorp
Founded in Sydney, the history of Servcorp takes us back to 1976 when Mr. Alf Moufarrige realised that he was not fully utilizing his office space. Servcorp started out as a shared office service provider and has now expanded to provide co-working space as well. Both Servcorp offices in Malaysia are situated at prime locations between gleaming skyscrapers in Kuala Lumpur: in Nu Tower 2, KL Sentral and in Ilham Tower, Kuala Lumpur. Co-working memberships at Servcorp include perks such as access to pantry and IT support.
Servcorp offers hot desk memberships starting from RM399 a month. Virtual office services are offered at a starting price of RM160 a month.
Operating Hours
8:30am to 5:30pm for hot desk members
24/7 for all other members
Contact
Find what is best for you and your business
Making a decision that can impact your business is never easy and we hope we have provided you with a starting point to ease the process. We highly recommend you to schedule a tour with any of the mentioned co-working spaces to identify which best suits your business.

We are also aware that setting up a new business is not easy. While you are busy setting up operations for your business, let Quadrant Biz Solutions take care of your company secretarial needs. We also offer a comprehensive suite of compliance services through our partners. Get in touch with us to learn more today!