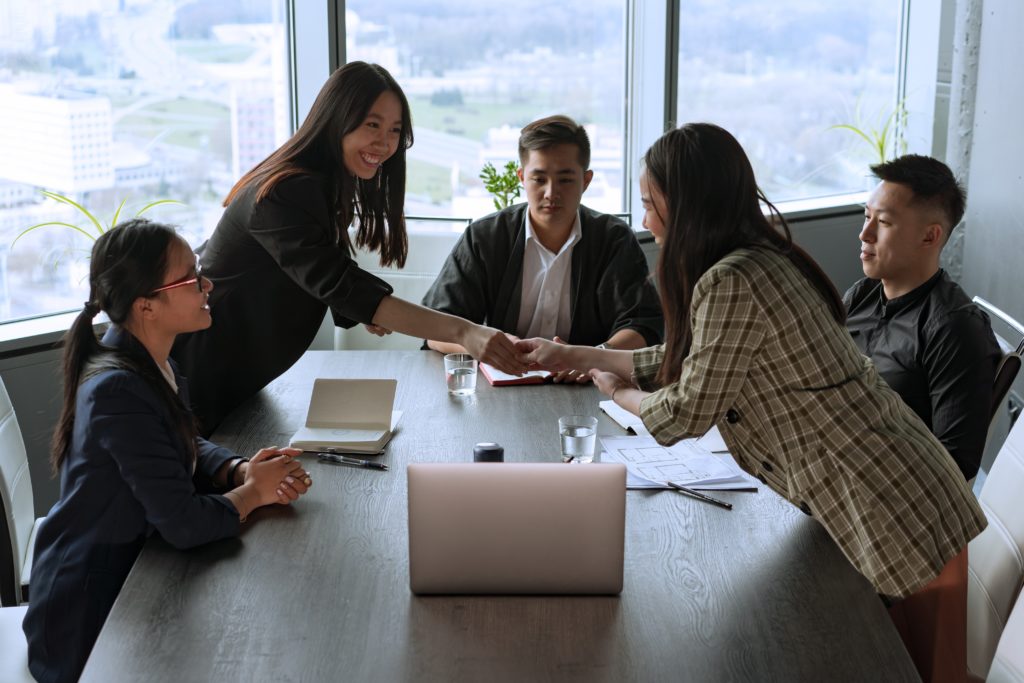 When setting up a new company in Malaysia, one of the first things to get to grips with is the differences in the roles and responsibilities of the directors and shareholders. Understanding these differences is very important and could affect how smoothly your business progresses.
The Companies Act 2016 (Act) states that any business registered in Malaysia needs to appoint both director and shareholder. Yet, the separation in law between directors and shareholders can be confusing. For instance, the Act requires some decisions to be made by the directors in board meetings and others to be made by the shareholders via written resolutions or by resolutions passed at general meetings. So, who are the directors and shareholders of the company, and what roles do they play in the business?
Directors
Directors, collectively known as the Board of the company, are individuals who are directly involved in the decision-making and operations of the company. In Malaysia, all Sdn Bhd companies are required to appoint at least one director who is ordinarily resident in the country. A director can also be a shareholder of the company. Directors are sometimes referred to as the promoters in the company registration process.
Who can be a director?
Aged 18 years and above
Be of sound mind
Ordinarily reside in Malaysia
Not an undischarged bankrupt
Have not been convicted inside or outside of Malaysia of any of the following offences:
Offences related to the promotion, formation or management of a corporation
Offences involving bribery, fraud or dishonesty
Offences under sections 213, 217, 218, 228 or 539 of the Act
Have not been imprisoned for the above offences within the last five years
Responsibilities of directors
When it comes to running the company, directors are required and expected to use their expertise and experience to make well-informed decisions that are in the best interests of the company. All directors must fulfil both fiduciary and statutory duties to ensure that the company remains compliant with the law.
Fiduciary duties of a director
Act in good faith for the company
Avoid conflict of interest between personal and company matters
Refrain from any secret profit out of the director position
Statutory duties of a director
Use the role for proper purposes and not abuse the power that it may bring
Disclose interest in any contract or proposed contract made by the company
Obtain company approval in general meetings before executing any transactions
Full disclosure of shareholdings and any changes made
Rights of directors
Given the high level of responsibility held by directors, they are entitled to, and even required to, request assistance from third party subject matter experts such as attorneys, accountants, and business consultants in collecting information to make decisions or prepare reports for the company. Just like employees of a company, directors may receive a director fee, with approval from the board of directors and shareholders.
When selecting the individuals who will be appointed as your directors, it is important to have a full understanding of the expertise that they can bring to your organisation.
Are they the right people that you need for where you want to take your business?
As a business owner, are you able to have a productive and respectful working relationship with them?
These are key considerations when making your choices.
LLP : Both an LLP and a Sdn Bhd are taxed in their own name. Although an LLP is a partnership, it is taxed like a company with a corporate tax rate of 17%.
Sdn Bhd : Sdn Bhds may enjoy more tax incentives than LLPs.
Shareholders
Shareholders are individuals or corporate bodies who own one or more shares in the company. There can be up to 50 shareholders in a Sdn Bhd company. They have indirect influence over the company's operations. If a company has only one shareholder, that individual is the sole owner of the company, owning 100 percent of the stock.
Who can be a shareholder?
As enshrined in the Act, a shareholder – sometimes referred to as a member – is a person, or a company that owns at least one share within a Company.
As the Company grows, potential investors can become a shareholder via share transfer or increase of share capital of the Company.
Responsibilities of shareholders
Although shareholders do not personally control the operations of the company, as owners of the company, they are liable to pay any money unpaid on the shares of the shareholders.
Rights of shareholders
Right to vote on the appointment of directors and their respective fees
Right to nominate directors and propose shareholder resolutions
Right to access information about the company affairs
Right to attend and participate at company meetings.
Right to receive dividends
Right to sell their shares
Right to purchase new shares issued by the company
When seeking individuals to become your shareholders – in other words your investors – some points to bear in mind might include:
Will your business ownership be protected? For example, if you personally do not hold a majority share of the company's paid-up capital, is there a risk that your business could end up in the hands of other less suitable parties through a share transfer?
And, do the shareholders understand enough about your business and the sector you are involved in to let you and the Directors manage the business without undue interference or pressure?
Even though director and shareholder positions can be held by the same or different individuals, the two have completely different roles in a company. Hence, it is important to understand the roles and rights of these positions so that when you are setting up your business, you choose wisely. If it's all a bit daunting, it's a good idea to talk to others in your business networks to get their feedback and even to seek professional guidance.
Our experienced team is available to talk you through the process. Give us a call now!