Set up your Hong Kong Company Today!
Looking for assistance in registering a Hong Kong Company? Get in touch with us today to learn how we can help you.
Get started in just 10 Minutes!
We can assist with your company incorporation end-to-end.
Appoint Company Secretary
We offer company secretarial services for Startups, SMEs and MNCs.
Requirements for Opening a Company in Hong Kong
Company Secretary Service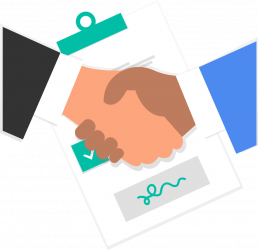 Why Set up Your Company in Hong Kong
Our pool of professional Chartered Secretaries provides relevant advisory services to help you achieve the highest standards of reporting, disclosure and compliance in a timely and cost-effective manner.
Get Started with your Hong Kong Company Today
Our friendly, knowledgeable team are ready to help you with your questions! Please give us a call at the number below or send us an email.
Telephone : +60 11 6995 6627
WhatsApp: +60 11 6995 6627
Email : hello@quadrantbiz.co