Introduction To Accounting Software
Accounting software performs various accounting and bookkeeping tasks to help businesses record and process transactions. This type of software is often used by bookkeepers, accounting professionals, or business owners to streamline and achieve efficiency in their financial transactions. Accounting software may help you track your business cashflow and check your financial status. It is also a tool that allows you to record transactions, generate reports, monitor account balances, and more.
Generally, the software available in today's market can be further divided into cloud-based accounting software and traditional accounting software. Cloud accounting is the practice of using an accounting system accessible via the internet that does not require you to install special software or run a server on your computer. Traditional accounting software requires both.
Another important difference between traditional accounting software and cloud accounting software is that cloud accounting does not involve significant upfront costs or licensing fees. It also allows bookkeepers and business owners to collaborate on tasks and documents over the same platform, regardless of where they are located. Therefore nowadays, compared to traditional accounting software, many companies prefer to use cloud accounting, given that it is more convenient and more affordable.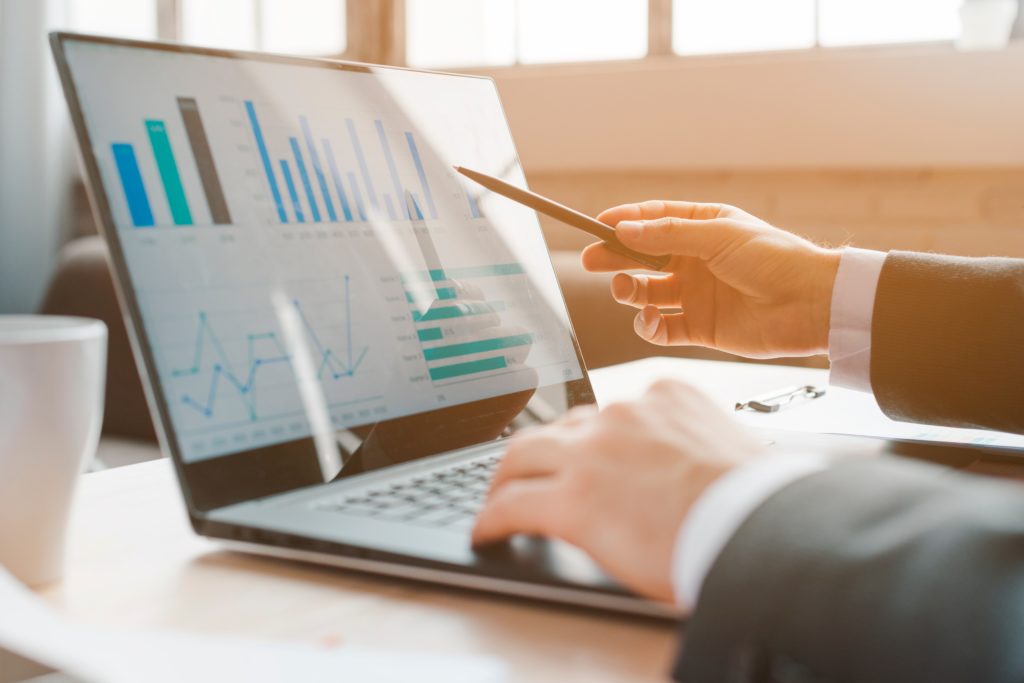 4 Key Features of Accounting Software
1. Full-set accounting
The most important feature of accounting software is that it provides a full-set accounting system that can help simplify your accounting and taxes. This type of system enables users to combine their billing and accounting activities all under one umbrella. This information is then used by the various business stakeholders to decide how to manage the business, and where to invest more effort. It also helps businesses to be prepared for the annual audit.
Invoices record transactions between buyer and seller, and are therefore one of the most basic functions required in accounting software. Hence, accounting software that not only meets the basic essentials but can also handle recurring bills is important because it will enable you to automatically generate and issue invoices to your buyers.
In Malaysia, there are various applicable taxes, such as SST / GST. Using software that includes a tax estimator will definitely help SMEs to calculate their company's tax payments more accurately and efficiently.
2. Real-time tracking of inventory status
In addition, accounting software that includes the ability to track your inventory and stock will reduce back-office admin work. An accounting solution that can double as an inventory tracking tool is a definite plus. An inventory management feature will provide real-time inventory updates, tracking on the daily inventory quantities, and notifying you in real-time when stock is running low.
3. Powerful analytics
All business owners need to understand cash flow and the financial status of their company. It is essential therefore that your accounting software allows you to obtain a clear, accurate snapshot of the financials whenever you need to, without having to rely on outsourced accountants or asking your in-house accounting department to provide urgent reports. When you have a complete data overview, you can make the right decisions. With the right data reports, you will be able to set reasonable sales targets to draw a clear path and strategy to achieve your business goals. When keeping an eye on your accounting situation becomes normal practice, you will be able to see the full picture more quickly, and you can maximise any opportunities for business development.
4. Third-party integration
An important consideration is how your accounting software will fit into your company's overall workflow. Accounting software with built-in third-party integration capability will provide added convenience by bringing different software applications together to work seamlessly, without the need for additional, expensive software or manual effort. Integrating with the programs and applications you already use will enable automatic data sharing between systems in real-time, over a secure interface. Popular integrations in accounting software include POS systems, payment processing, banking, e-commerce, email marketing, Whatsapp
Tips for selecting accounting software
First, you must identify your budget – this will definitely help you to filter out options. Then, you can list down some choices and compare them. If the accounting software provides free trials, you may sign up for the free trials to better understand the software features and the sense of use. If the software provider offers a demo, you may also request a demo to iron out any queries. Lastly, you should make sure the software you choose is proven and guaranteed to ensure the security of your data.
Here are some questions you can ask while choosing accounting software:
Is this software suitable for people without professional knowledge of accounting or IT?
What solutions do you offer to fit my business's needs?
How is my data backed up? Can access be restored immediately after an outage?
Does the software provide analysis support? Can I generate my key financial reports?
What security measures do you have in place to keep my business and my data safe?
Do you provide demo or online tutorials? Are there any free trials?
Can I terminate the account anytime?